Top Reasons To Call a Professional Pest Control Company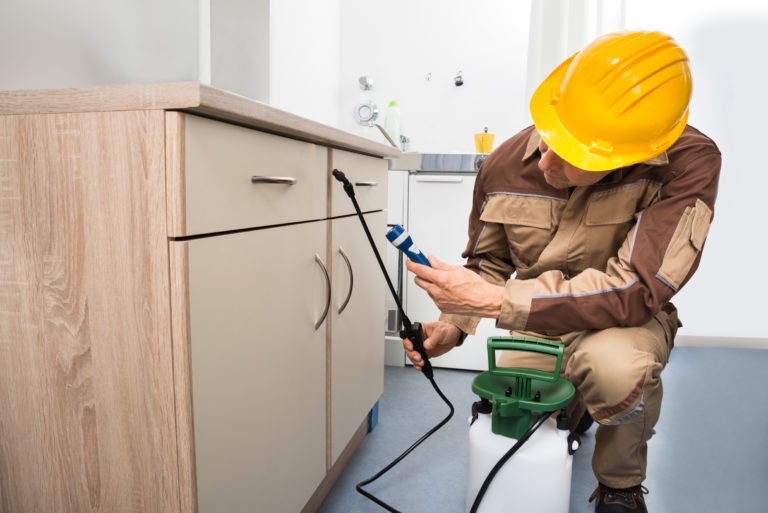 Homeowners are quick to believe that DIY sprays and ready products available in the market are enough to kill pests and rodents. Unfortunately, that's a myth. While you can definitely kill the few roaches or bed bugs you are seeing, there is no replacement for the benefits of professional pest control treatment services.
In this post, we are sharing solid reasons to call a reliable pest exterminator for your home.
Because experience counts. That's a reason good enough to call the pest control service. You don't want to take risks when it comes to eliminating insects, roaches, mice and rodents for good, because most pests are known to spread diseases. A professional pest exterminator is not merely reliable, but also possesses the experience to handle any pest control situation.
Because they are well-equipped. This is not to undermine the relevance of DIY sprays or available market products, but exterminators have all the necessary resources to get rid of these pests. They have trained professionals, use the best-in-class equipment, and take all necessary steps to minimize further re-infestation.
Because this is also about health and environment. A lot of products that are easily available for sale are not safe for every home. If you have kids, pets, and older parents at home, you shouldn't be using pesticides and insecticides without talking to the experts. These products also have environmental impact, which can be minimized when you hire a pest exterminator.
Because it doesn't have to cost a fortune. Considering the damage that pests and rodents cause in homes, the price paid for extermination is pretty less. As long as you hire the Suffolk pest control company, they will offer an estimate in advance, and that's all you will pay. There is absolute transparency in the job.
Because other methods and means haven't worked. If you have tried everything else and still spot signs of a pest infestation, you should contact a pest control company that understands the problem of re-infestation and can offer comprehensive, long-term solutions.
If this is your first experience with a pest exterminator, we recommend that you discuss the products and methods they would be using. Also, not all pest control services deal with the same insects, pest and rodents, so check in advance, and always get an estimate for the job. Not to forget, make sure that their workers are licensed and bonded, and the company should also have liability insurance.
Don't ignore those pests – Your home deserves to be clean & safe.
A large bee colony's weight alone can cause structural damage. Damages caused by honey bees come from honey, melting wax, and waste products can push through walls as hives expand, staining painted and wallpapered surfaces.
Need pest control for residential properties in Knoxville? Alta Pest Control is here to help. Our dedicated team offers comprehensive services to protect your home from pests. Experience peace of mind with our residential pest control.