The Best Type Of Wood To Use For Laser Engraving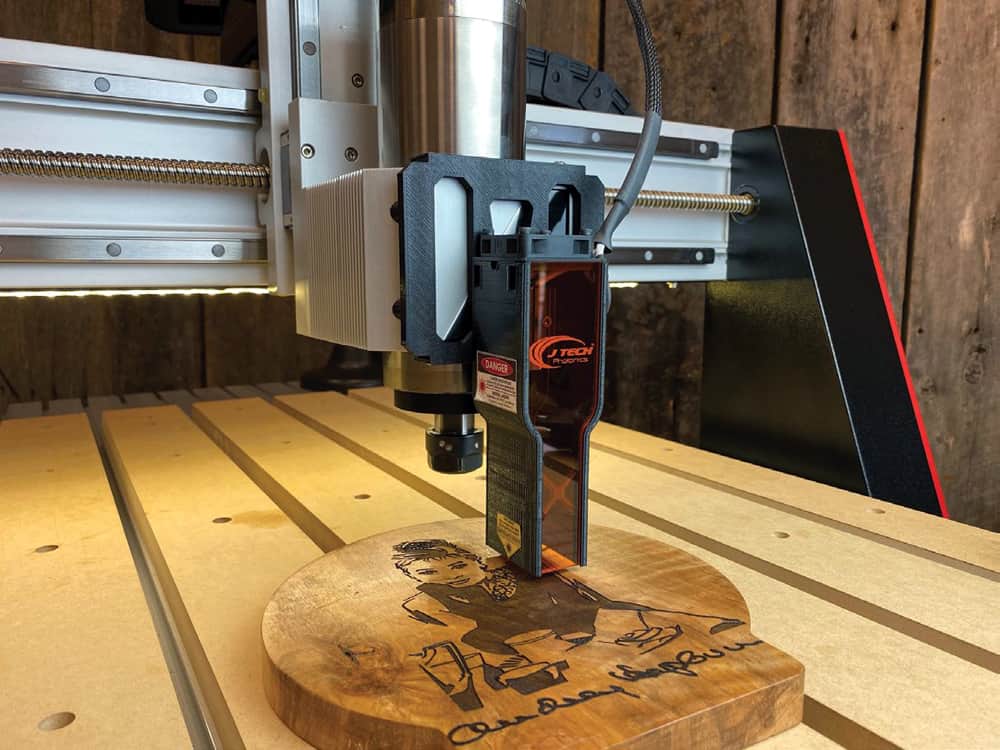 Laser engraving has revolutionized the world of craftsmanship and personalization, offering intricate designs and precise detailing on various materials. When it comes to wood, choosing the right type can significantly impact the quality of your laser-engraved projects. The interplay between wood type, density, and resin content determines the outcome. In this guide, we explore the best types of wood for laser engraving, considering grain patterns, durability, and ease of engraving.
Birch Wood
Renowned for its smooth and even texture, birch wood is an excellent choice for laser engraving. Its pale colour provides a great canvas for intricate designs, allowing for high contrast and clarity. Using birch with an engraving machine for wood can consistently produce sharp, well-defined images due to its uniform grain structure. The absence of pronounced resin pockets ensures a clean engraving process without the risk of excessive burning or charring.
Maple Wood
Maple wood's tight and consistent grain pattern makes it another top contender for laser engraving. Its light colour provides a striking contrast when engraved, showcasing intricate details with exceptional clarity. The density of maple wood also plays a role in its suitability for laser engraving, as it reduces the risk of warping during the process.
Cherry Wood
Cherry wood boasts a rich reddish-brown hue that darkens over time, giving engraved designs a timeless and elegant appearance. The natural characteristics of cherry wood, such as its smooth texture and fine grain, contribute to clean and precise engraving outcomes. While the density of cherry wood can be slightly higher than other options, its beautiful finish makes it a popular choice for personalized gifts and decorative items.
Alder Wood
Alder wood's consistent colour and relatively softer composition make it a versatile option for laser engraving. Its uniform grain allows for reliable engraving results, and its softness makes it easy to work with, even for intricate designs. Alder wood's pale colour might not provide the same level of contrast as other options, but it does offer a more subtle and understated aesthetic.
Oak Wood
Oak wood, with its prominent and distinctive grain patterns, presents a unique canvas for laser engraving. The variations in grain density can result in varying engraving depths, creating a rustic and textured appearance. Engraving on oak wood requires precise settings to avoid excessive charring, but when executed correctly, it yields charming results that celebrate the natural beauty of the wood.
Walnut Wood
Walnut wood's dark, chocolatey hues provide a stunning backdrop for laser-engraved designs. Its fine grain and even texture ensure smooth and precise engraving outcomes. Walnut's density requires careful adjustment of laser settings to prevent over burning, but the final result is well worth the effort. The contrast between the dark wood and the engraved design results in visually striking and elegant pieces.
Pine Wood
Pine wood's light colour and soft texture make it a more challenging option for laser engraving due to its variable grain density. However, with careful adjustments to laser settings, pine wood can yield charming and rustic results. Engraved designs on pine wood often embrace the wood's imperfections and irregularities, creating a warm and inviting aesthetic.
Selecting the right type of wood for laser engraving is a crucial step in ensuring the success of your projects. Each type of wood offers unique characteristics that can enhance the visual impact of your engraved designs. Factors such as grain pattern, density, colour, and ease of engraving should all be considered when choosing your preferred wood.