How Flexography Fits Into Personalized and Branded Packaging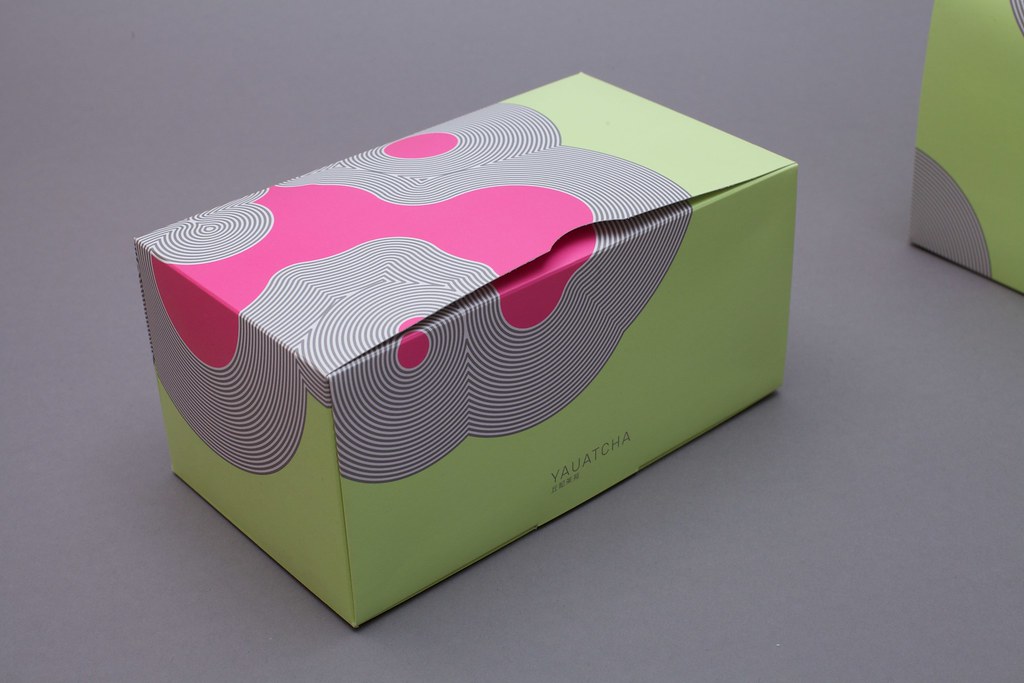 Custom printed boxes have become a very important marketing tool for any business. Custom boxes with your logo or message can make all the difference in your efforts to get the word out about your company. These boxes not only hold your promotional merchandise but they also have a practical use, protecting your items from damage while in transit. When looking for boxes to send as gifts or for giveaways, consider what your customers will use them for and which styles to best reflect their personality. Giving your customers a box that they will enjoy using or giving them something that reflects your company's personality is one of the most powerful ways to promote your business.
With custom printed boxes you can easily add your own touch. These boxes make for a cheap and effective means to boost your business identity, draw attention, and make sure consumers easily identify your goods. Consider the last thing you bought online. That box might have cost a little more, but it could have been saved by having your website address printed on the side of the box and on the bottom.
When choosing a box, make sure you consider the cost-effectiveness. There are many boxes on the market, but very few offer high quality and great value. Flexographic printing allows you to choose a box that offers you a great return on investment while still offering you a wide range of options and customization.
Most online printers use a customized boxes design tool to create these custom printed boxes. This is a 3D visualization system that allows you to see exactly how your box will look like before it has been designed. With this tool you will be able to choose a background color, theme, style, size, and even add a logo or message. You can then enter into the specifics (like the material, thickness, etc.) what you want to see on the front side of your custom box and how you want the inside to look.
The quality of your custom shipping boxes with a company logo may depend on the way you enter your information. Entering your information by hand can cause errors that can cost you money. Also, entering your information in a spreadsheet or other document may cause some errors. Using an automated system can greatly reduce the number of mistakes you make when printing your boxes.
Custom boxes can be designed with different types of materials (such as heavy card stock, cardboard, vinyl, or wood). Printing multiple colors can be an excellent idea for a box. Multiple colors can also be helpful for interior design purposes (for example, red on the outside and blue on the inside). You can also print your box in multiple colors if you want to use paper that has multiple colors on it (i.e. two main colors on white paper).
When you think about it, virtually anything custom will be more expensive for a business to purchase than something generic, but with the proper information, forethought, and preparation, any business can make a positive return on their initial investment in custom packaging for their products. When it comes to selecting your custom boxes, there are many factors that go into the cost of your boxes. Those factors are not unlike those determining your overall profit margin: size of product, number of pieces per box, color choices, etc. In this article, we will take a look at some of the major factors that go into the cost of any custom item.
When it comes to packaging, size of product, number of pieces per box, and additional services or features offered, every small business will find a combination of features that work for them. But the most important variable is the material you choose to create your custom printed boxes. The material will dictate the box's cost, which is why it's so important to talk with experienced manufacturers who can help you find the most economical materials for the job. The material you select will also be affected by the type of product you're trying to package, and it is often better to choose heavier materials if you anticipate that your product will be delivered in areas with extreme temperatures or moisture. But no matter what type of product you are trying to package, there are custom boxes available to meet every need.
One of the most economical options available to businesses when it comes to packaging is to use heavy-duty, multi-layer flexographic paper. These boxes are designed to stand up to harsh elements, including high humidity and extreme temperature ranges, as well as wear and tear. Flexographic boxes are often made out of polyethylene or other flexible materials, which can be printed on with heat inks. They are an extremely durable way to provide quality packaging, as well as an economical solution.
For smaller businesses that don't require a great deal of spacing or dimensions, there are many other types of custom printed boxes to choose from, including those designed specifically for use in mailing or delivery. Many companies utilize these boxes, which can help to protect your products, and make the best use of space while still providing customers with the ability to receive their items in a very timely manner. Using custom boxes can help you save both money and valuable space, which means that they can be the perfect solution for just about any delivery situation.
Another excellent option for those who are looking for custom boxes is to order multi-color printing. Printing your company logo on multiple colors of cardboard allows you to provide a wide range of color choices, making your custom box selection perfect for any occasion or event. In addition, different colored boxes can help you to provide a unique design that can go well with any specific product or promotional campaign. By ordering a few different colors of cardboard, you can have custom printed boxes printed to go with just about any promotion, so that you get the best impact possible.
Of course, custom printed boxes aren't just made out of cardboard or die cut mailer boxes – they can also be made out of many different materials, including wood and strong paper. With so many different options available, you can be sure to find the perfect solution for any advertising campaign, no matter what your goals are. Using custom printed boxes in your marketing efforts can help you not only save money but also time and effort when it comes to getting your message across. So take a look at all the different options that are available so that you can make the most effective investment for your business.